Do you love singing? Come and join us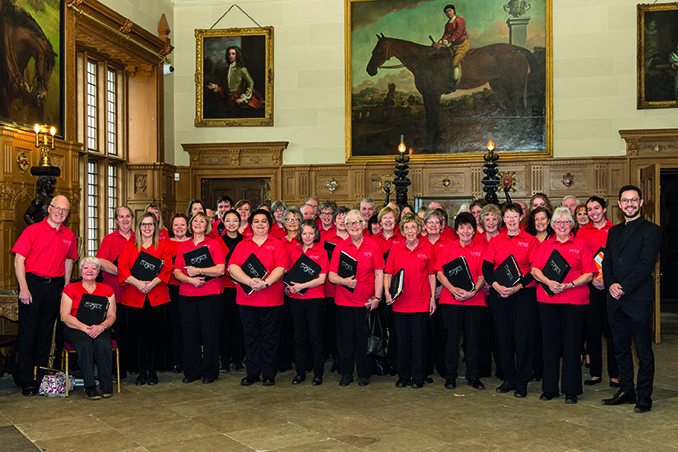 The chorus offers…
The chance to perform as part of Leeds International Concert Season
Musical development and training from professionals including our renowned Music Director David Hill and latest chorus master – Joseph Judge.
The opportunity to sing large scale choral works with repertoire ranging from Bach to Wilby
Sing alongside professional soloists and be accompanied by leading orchestras such as the BBC
European tours
What's involved?
Rehearsals at Leeds City College, Quarry Hill campus, every Thursday evening 6:30pm to 8:45pm (September to June)
A voice test with the chorus master after a few rehearsals sitting in – don't panic over this – it is done gently!
An annual subscription. The annual fee for 2022/23 is £200 standard. (Discounts for unwaged/on benefits are available – currently £40 PA or £15 per term). Students £40 PA or £15 per term. All payments can be made by up to 10 instalments if required. For new members the 1st annual fee is reduced to £100 PA as it is recognised that uniforms and some music etc will need to be purchased.
Ladies need to buy our current performance uniform – which is a red tunic to be worn with classic black trousers or long black skirt.
Gentlemen need to have a dinner jacket and black bow tie – elastic ones are ok!
Members are also expected to buy their own copies of Messiah (we perform it every two years) and 100 Carols for Choirs both cheaply available from Amazon and other such vendors for around £9 and £18 respectively new.
You're welcome to just turn up and just sit in on any rehearsal, though if we're coming up to a concert we may ask you not to join in if we are at a critical point. If you decide you would like to apply to join us, then we'll ask you to complete our initial application form and an audition will be scheduled.
The audition…
You will be asked to sing something you have prepared eg a favourite song or hymn with or without piano as preferred
You will be asked to sing some scales
You will be asked to sight read 3-4 bars of music
You will be asked to pick out and sing back notes from a played chord.
Any questions? Contact the membership manager via email: membership@leedsphil.com