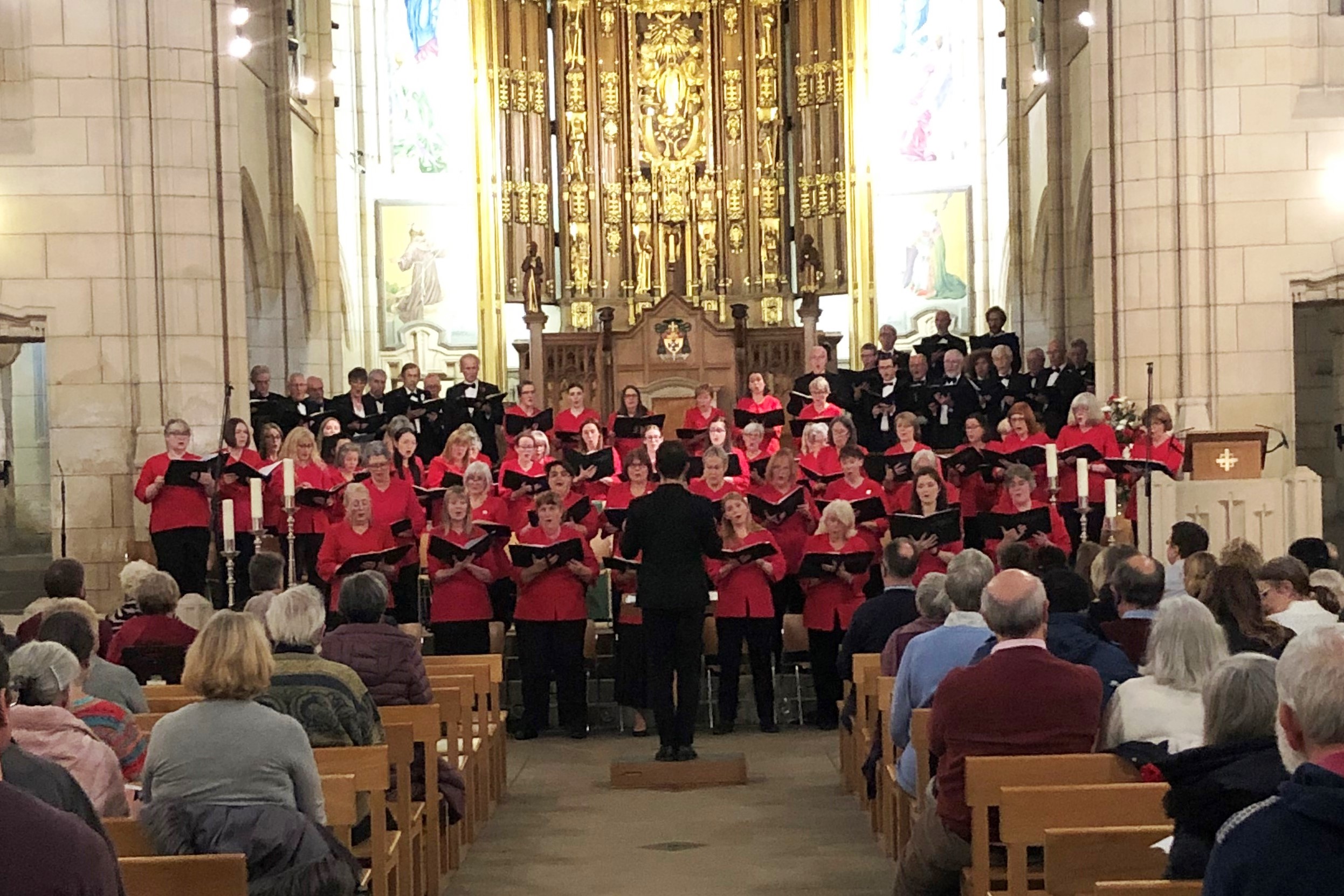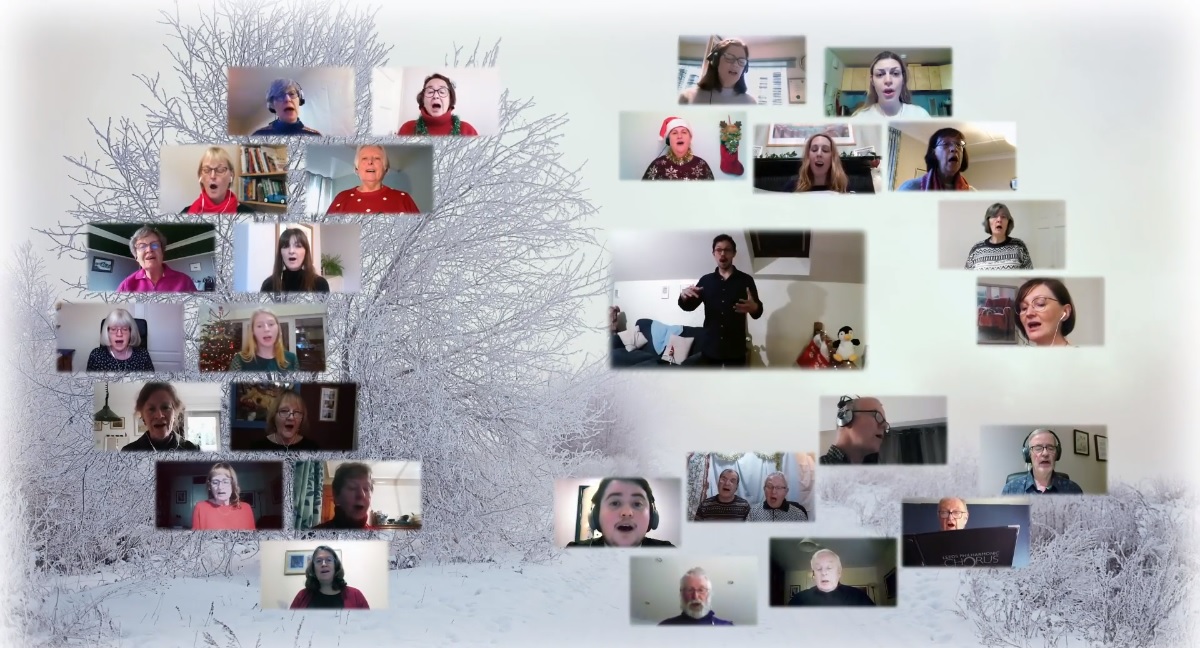 Well it has been a rough couple of years for many and choirs have not been exempt. We just managed to run our lovely February 2020 concert with the Airedale Symphony Orchestra before the first big Covid lockdown but were sadly unable to complete the 2019/20 season. I don't think any of us knew just how long it would be before 'normal' returned.
Many in the choir had to quickly get to grips with the dreaded 'technology' of smartphones, PCs, Skype, and later Zoom. We started off with four pre-recorded learning sessions with Joe (Joe Judge – chorus master) over Vimeo to just end up the season. Had a summer break and were delighted to be given the go to start live rehearsals again for the 2020/21 season in October 2020 – albeit in very reduced and spaced out numbers. Sadly, we only managed three sessions – just enough to give everyone who wanted, a live sing, then back to lockdown number two. Even worse, we were informed that our rehearsal venue of over 25 years would no longer be available to us post-Covid. This was a major blow as finding anywhere in the city centre that can accommodate over 130 people along with reasonable transport and parking options at a price we could afford was a big ask. Then Christmas was cancelled – well it felt like that too many. We grasped the technology again and were able to produce  a lovely virtual choir video rendition of Sally Beamish's In the Stillness, ran a live streamed 'Messiah' over Facebook to a worldwide audience of over 3000, and also recorded a virtual 'Hark the Herald' carol for the Leeds City council Christmas post.
The rest of the 2020/21 season was held on zoom for rehearsals only. We laughed at the antics of Joe's cats as they tried to disrupt things and wondered at the number of stripy tops he had. Another summer break followed, but the outlook was a bit more hopeful, and we searched for a new home. Amazingly after a lot of searching we were offered rehearsal facilities at the new Leeds City College Quarry Hill Campus. We thankfully grabbed this with both hands and the 2021/22 season was able to start in September with live rehearsals and the real possibility of live concerts again at last.
The Leeds International Concert Season (LICS) offered a first concert in October singing in Mahler 2 to mark the closing of the Town hall for several years refurbishment. It was an epic and glorious concert – see the reviews at Reviews – Leeds Philharmonic Chorus
Oh – and did I mention we have a new refreshed website as well. We have all been busy despite all the tribulations.
We have just run our own concert in St Anne's with a broad selection of music and will be completing the year with the usual Lord Mayor's Carols and also our own Christmas concert.
The choir thankfully did not lose anybody to Covid, but we still lost some loved and valuable members to other causes, and in many cases were not allowed to pay our respects due to restrictions at the time. We would like to make special mention of:
Dame Ingrid Roscoe DCVO – Our president died June 2020
Dr Rudi Leavor BEM – a member for over 50 years died July 2021